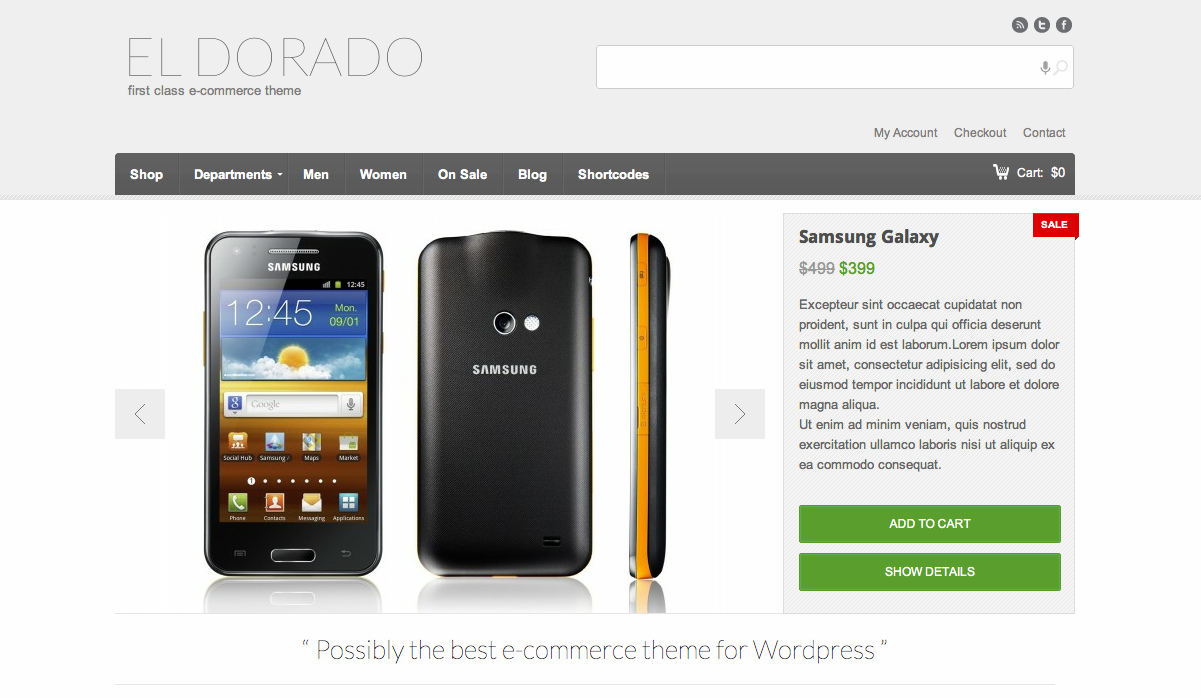 El Dorado
El Dorado is a minimal and flexible WordPress eCommerce Theme.
El Dorado's e-commerce is powered by WooCommerce plugin which lets you Sell anything to Anyone. Be it a tangible product or a digital download.
Widgetized Homepage is an easy and fun way to change the appearance of your theme. Just drag and drop your favorite widgets and get new look every time.